Water News for December 2011
While you were wrapping gifts and fretting about how you are going to pay for them, a lot of important things happened in the world of water. Read on to hear all about it.
More than three dozen former factory workers have settled their multimillion-dollar five-year legal battle against Siemens Corp. and General Dynamics Corp. over toxins including TCE they allege the companies carelessly dumped into drinking water.
More than 280 million acre-feet of groundwater has been withdrawn from the Mississippi embayment aquifer system between 1870-2007, according to a new water modeling tool developed by the U.S. Geological Survey. This cumulative withdrawal, which is the equivalent of five feet of water over 78,000 square miles, constitutes one of the largest losses of groundwater storage anywhere in the United States.
Atrazine Contaminates Water Supplies in Farm Communities
Atrazine is the second-most widely used herbicide in the United States, with 75 million pounds of it applied annually to fields of corn and other crops. Although it was banned several years ago by the European Union, it is used in 60 other countries around the world. The chemical, long suspected in the decline of frog populations, is routinely found in groundwater and surface water – rivers lakes and streams – as well as rain.
A 2010 study by the Natural Resources Defense Council found atrazine in 80 percent of public water systems of the 153 sampled in the Midwest and Gulf States, where the Mississippi River carries agriculture pollution from the plains. The U.S. Geological Survey found atrazine in 75 percent of the stream water and 40 percent of the groundwater sampled in the same regions. (Atrazine is removed from water by granular activated carbon filtration.) Full Report.
Texas Experiencing Record-Setting Drought
NASA satellites show Texas groundwater at a record low. It will take months or years to replenish. In spite of scattered winter rains, many areas of Texas are banning all lawn watering.
This year's drought has touched every county in Texas to some degree, and has set many records. According to the Texas state climatologist, Dr. John Nielsen-Gammon, Texas is in the worst one-year drought on record since at least 1895. Twelve-month rainfall was the driest on record across much of the state, and many areas received less than 25 percent of their normal 12-month precipitation.
The drought has helped set economic records, as well. Agricultural losses hit a record $5.2 billion, according to the Texas AgriLife Extension, and wildfires have cost the state $250 million, another record according to the Insurance Council of Texas.
Though the state climatologist forecasts less intense weather in the year to come, a second year of drought is likely.
More drought news, from the Texas Water Development Board: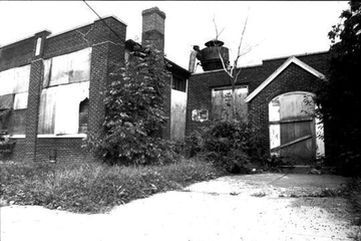 From 1947 to 1991, the Keystone Metal Finishing plant ran operations on their 1.37-acre property in a mostly residential area. In 1991, the town discovered multiple contaminants on the Keystone property such as cyanide, alcohol, hydrochloric acid, and other hazardous materials within 45 unsealed drums after the metal finishing plant owner died.
The rest of the story is a cautionary tale. Chemicals, once spilled into the environment, do not quickly go away. The groundwater in the area, after 20 years, is still heavily contaminated.
Complete Story.
Federal cleanup crews replaced state efforts in an attempt to stem the flow of toxic goo into the South Platte, a source of much of Colorado's drinking water.
The Carrizo-Wilcox Aquifer beneath Caddo Parish, LA will take decades of rainfall to recharge. 

A new Gainesville FL biomass generating plant will use a sizable amount of water every day — an estimated 1.4 million gallons--in an area where water is scarce. 

The Dept of Defense has given a grant worth $1.9 million to a Michigan State University researcher to design a system to reduce its current $60 per gallon "port to base" cost of transporting water. 

"The Hanford Nuclear Reservation in Washington is treating more contaminated groundwater than ever before. [This is good news?] In November alone, pumping stations at the southeast Washington site churned out a record 100 million gallons of treated groundwater. That could fill more than 150 Olympic-size swimming pools.. . . Deep beneath Hanford there are massive plumes of contaminated groundwater inching toward the Columbia River. The plumes carry toxic stuff like radioactive contamination and hexavalent chromium."
Schools were closed by a major water main break in East Chicago, Indiana.

Procter & Gamble has sold PUR to Helen of Troy.
Tulsa, Oklahoma is getting conflicting advice in its decision about switching to chloramines. ."One-third of all U.S. water agencies use chloramine for residual disinfection. Austin, Denver, Boston, Minneapolis and Portland, Ore., have done so for more than 50 years."

Coal Ash: A Clear and Present Danger
Coal ash is what's left over after coal is burned in a power plant or the dust that gets caught in the pollution control equipment (also known as fly ash). While the coal and power industries claim ash is benign, it can contain dozens of hazardous heavy metals, including arsenic, lead and mercury, as well as carcinogens such as dioxins and polycyclic aromatic hydrocarbon (PAH) compounds. Nineteen new coal ash contamination sites have recently been identified in the US. Read more.

Research into chromium 6 removal has been going on for seven years and $7.8 has been spent in Glendale CA with no end in sight.
Hartland Township (MI) voted to quit adding fluoride to its drinking water.

Fourteen years after two potentially dangerous chemicals were found in water samples from Paynesville, MN city wells, the city's water supply has been declared safe, although the source of the contamination has not been cleaned up. The polluting chemicals are benzene and 1,2-Dichloroethane.

Although the EPA has revealed it may have linked groundwater contamination to fracking, the controversial gas recovery process isn't likely to stop.

800,000 gallons of sewage blew up from manhole in Accokeek, MD.
A "soon-to-be-shuttered" Minneapolis plating factory announced that the EPA Superfund will pay for the cleanup of spilled chromium that is working its way into groundwater.

The Environmental Protection Agency (EPA) released its annual enforcement and compliance results, which shows that nationwide, EPA enforcement actions eliminated more than 1.8 billion pounds of harmful pollution during the past year, including 300 million pounds of pollution in the Great Lakes region.
A Few Things You Should Know about Water Wells

by Pure Water Annie

If you get your water from a private water well, like it or not, you're a water plant superintendent.
Most well pumps are of two types: jet pumps, which are used only on relatively shallow wells, and submersible pumps.
Since submersible pumps are most common, that's what I'm going to concentrate on
A typical submersible pump is a long cylindrical shape that fits inside the well casing. The bottom half is made up of a sealed pump motor that is connected to the above-ground power source and controlled by electrical wires.
In modern installations, the well casing outside the home is connected to the plumbing system by a pipe that runs beneath the ground to the basement (if there is one).. This horizontal pipe joins the well pipe at a connector called a pitless adapter. The function of the adapter is to permit access to the pump and well piping through the top of the well casing, while routing water from the pump into the plumbing system. 
While submersible pumps are more efficient than jet pumps in delivering more water for the same size motor, pump or motor problems will necessitate pulling the unit from the well casing--a job that's best left to a pro. However, submersibles are known for their reliability and often perform their role 20 to 25 years without servicing. Submersible pumps may also be used in shallow wells. However, silt, sand, algae and other contaminants can shorten the pump's life.

No matter what kind of system you have, the components on the output side of all pumps are similar.
Pumps are not intended to run continuously, and they don't start each time you open a tap or flush the toilet. In order to provide consistent water pressure at the fixtures, the pump first moves water to a storage tank. Inside a modern tank is an air bladder that becomes compressed as the water is pumped in. The air pressure in the tank is what moves the water through the household plumbing system.
When the pressure reaches a preset level, which can be anywhere from 40 to 60 psi, a switch stops the pump. As water is used in the home, pressure begins to decrease until, after a drop of about 20 psi, the switch turns on the pump and the cycle is repeated. You'll find the pressure gauge mounted on the tank with wires leading to the switch that controls the pump.
The picture at left is from a Popular Mechanics article on well pumps. You can see jet pump illustrations there as well.

Typical air pressure settings for well tanks are 30 to 50 or 40 to 60. What this means is that with a 30/50 setting, for example, the pump comes on to refill the tank when tank pressure drops to 30 psi, and the pump shuts off when the pressure in the tank reaches 50 psi.

In most cases, tank pressure is adjustable and can be controlled with the Pressure Switch in the picture.

If you're installing a water treatment device such as a softener or backwashing filter, it always goes downstream of the well's pressure tank. There are a few exceptions. Chemical feed pumps and venturi air injection devices, for example, are installed between the well and the pressure tank.
Although many wells produce excellent water which requires little if any treatment, most well water requires some modification. Some of the most common problems are iron, manganese, hardness, hydrogen sulfide (rotten egg odor), excessive sediment, low pH, and bacteria. Among the most commonly used treatment devices are ultraviolet lamps (bacteria and cysts), sediment filters (sand and other sediment), granular carbon (taste/odor/color improvement, hydrogen sulfide reduction), backwashing media filters (iron, manganese, excessive sediment), aeration, chlorination, hydrogen peroxide, ozonation (pretreatment for iron and sulfide reducing filters), and chemical feed pumps (to control bacteria, raise pH, pretreat for iron removal). These, of course, are only a few of the many devices that can be used to treat well water problems.
What You Need to Know About Your Well
First, every well owner should have a reasonably comprehensive water test to determine the nature of the water. Many problems, like hardness, odor, and iron, are apparent, but a high quality test is needed to confirm and quantify such issues. Two parts per million iron can be treated quite differently from 12 parts per million. And the most urgent problems of all, like bacteria or high levels of arsenic or pesticides, are not apparent but must be discovered by testing.
If you're going to purchase treatment equipment, especially a backwashing filter or a water softener, for your well, you also need to know how many gallons per minute your well pump is capable of producing. Backwash runs require a sustained flow of several gallons per minute. For example, a typical residential-sized iron filter may require a ten minute backwash and a ten minute rinse at the rate of five to seven gallons per minute. If your well pump will produce only 4, the filter with become overloaded with iron and fail. You can't rely on the GPM rating of the well pump. You need to know the actual gallons per minute that the well will put out.
Here's a simple method to find out your well's output capacity.
Determining the GPM Output of a Water Well

Turn off all taps and water-using appliances in the home.

Find an outdoor spigot in a place that will allow you to observe your well pump's activity. You'll need to know when the pump turns on and off. The output capacity of the spigot itself doesn't matter.

Run water from the spigot until the pump comes on, then close the faucet and let the pump fill the tank and shut off.

With the tank now full, find a container, or multiple containers (e. g. 5-gallon buckets) that will allow you to measure the content of your well tank. Turn on the spigot and catch the water until the pump comes on.

When the pump comes on, immediately close the faucet and time the seconds it takes for the pump to turn off. (This means that the tank is full.)

Now you know the amount of water the tank holds and the number of seconds it takes to refill it. You can determine the well pump's gallon-per-minute capacity by using the following formula:

Gallons collected, divided by seconds it took to refill the tank, multiplied by 60. (You multiply by sixty to convent the seconds to minutes, because your answer needs to be in gallons per minute.)

For example, if you collected 15 gallons and it took 75 seconds for your pump to refill the tank, your equation would look like this: (15/75)X60 = 12 GPM.
If you collected 18 gallons and it took 55 seconds for your pump to shut off, the formula would be: (18/55) X 60 = 19.6 GPM.
Water Technology's Best Story of the Year List

The staff of Water Technology online magazine put together a list of some of the most viewed stories from 2011 to try and find out what its readers thought was the top water story of the year.
The winning story will be announced in the 2012, and the Occasional will let you know the result in its January issue. (We'll also let you know what was the most clicked story by Occasional readers during 2011.)

The Water Technology options are listed below, and we've included links in case you would like to read the stories.
The list was formulated from the stories most clicked by Water Technology's readers during the past year. We were a little surprised that not one of the numerous articles about fracking made the list, nor did the much publicized revelation of the finding significant levels of hexavalent chromium in the water of 35 American cities. It makes sense that Water Technology's readers, who are almost exclusively water treatment professionals, would find the news of a worker dying after working inside a water treatment tank to be of immediate interest, or the story of the softener salesman who charged a Minnesota couple $4000 to install a satellite beam to purify their well water. But even so. . .
Here's the "most clicked" list from Water Technology's 2011 issues.
• Japan's quake influenced groundwater in Florida
• Radioactive iodine-131 detected in Pennsylvania rainwater, drinking water deemed safe
• Softener salesman charged in bizarre health scheme
• Study: No-salt water conditioning technologies effective at reducing scale formation
• Two men found dead in a sewage tank
• Wastewater treatment operator arrested on terrorism charges
• Shark to continue living in desalination plant
• Banana peels useful for purification of drinking water
• Man dies after working inside tank at water treatment plant
• Distilling apparatus used to make moonshine found at treatment plant
| | Numerical Wizard B. Bea Sharper ferrets out the watery facts that Harper's misses |
| --- | --- |
Number of back issues of the Occasional you'll find in the site's back issue archive -- 44.
Total number of issues, including mid-Month product issues, that appeared during 2011 -- 24.
Years in business completed by Pure Water Products during 2011 -- 25.
Number of sincere "Thank You"s we'd like to send to our readers and our customers -- 1,000,000 +.
Happy New Year